A hand-written piece of Lanjarón
26-10-2021
---
Take a look at this note: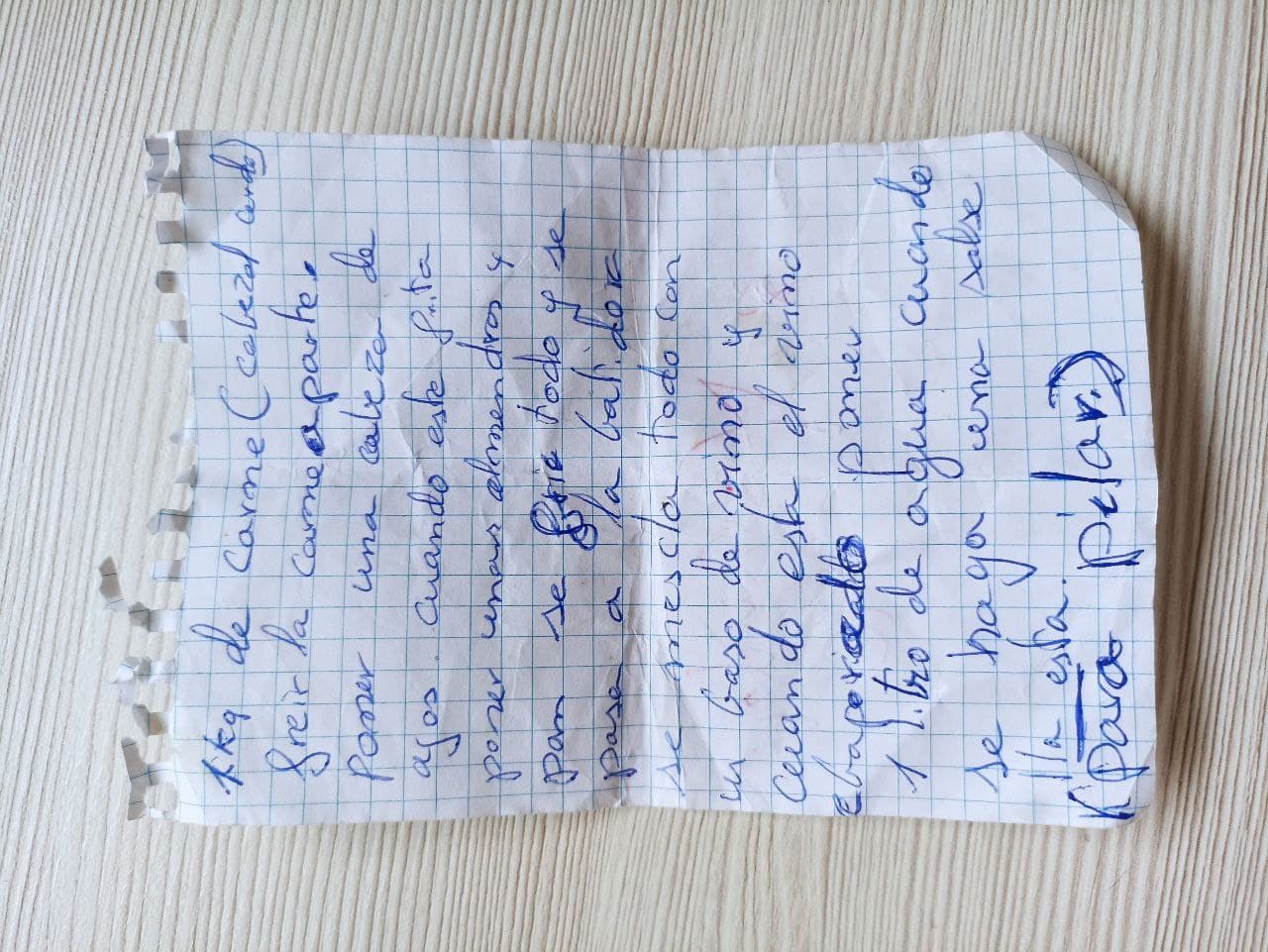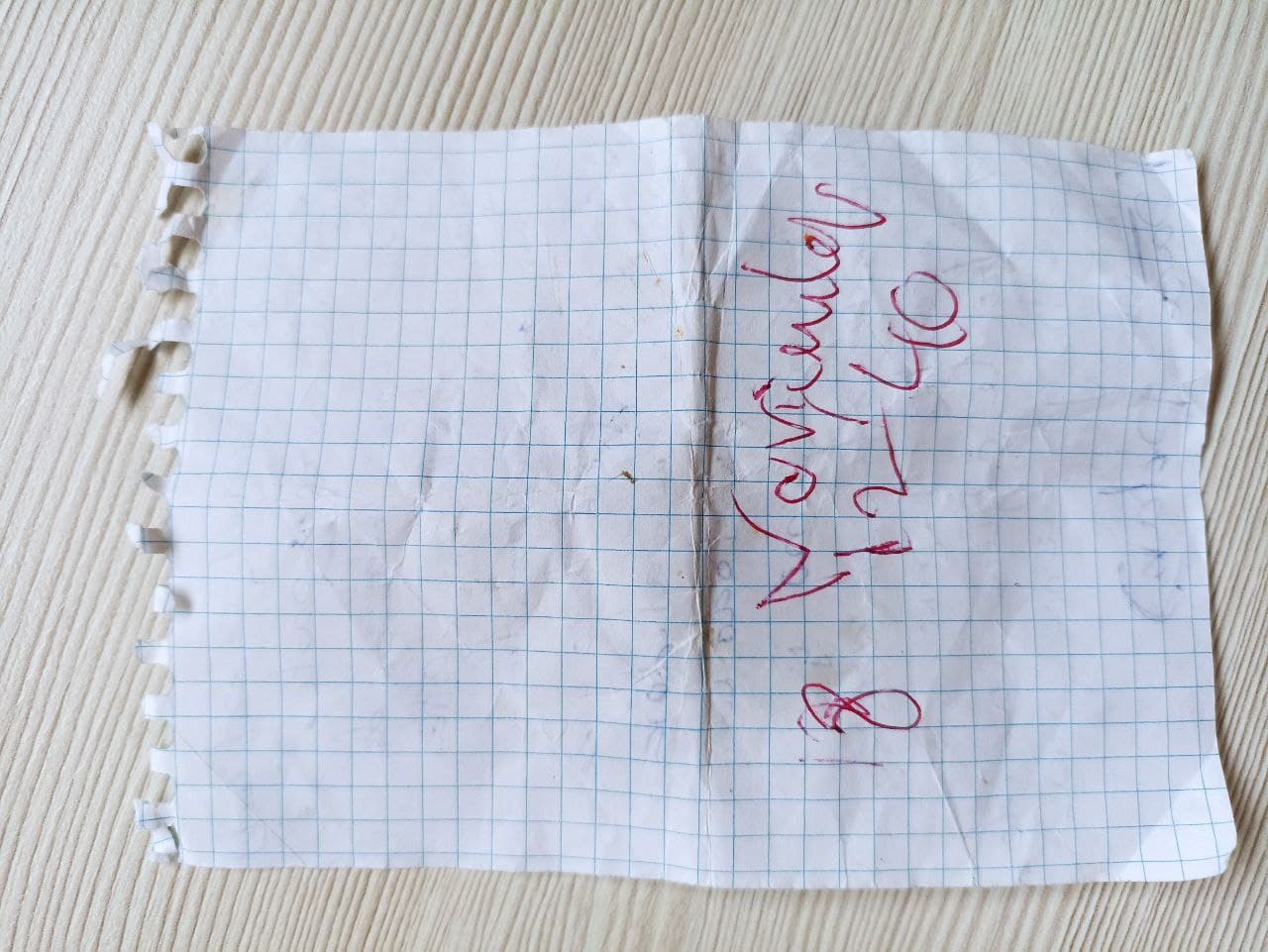 This is a recipe I got from my boyfriend's grandmother on 12-10-2021.
On mid-July of 2021, I went to Lanjarón with my boyfriend and his parents to visit his grandparents. The night of the 19th of July, we went to a bar in town to have dinner, and we were served a plate of meat with some sauce as an starter. I was blown away at how yummy it was!! (I ordered another serving immediately after we finished the first one).

Ever since then, I asked his grandma every now and then if she could get the recipe from the cook. And eventually, when his grandparents came to our hometown for a small vacation in mid-October, she gave me this piece of paper you see right here.

I haven't tried it as of right now, but I'll leave the translation here for anyone that's curious to know what it says!!
1kg of meat (pork head)

Fry meat separately

Add a head of garlic (to pan/fryer). When it's fried, add some almonds and bread. Fry everything and transfer to blender.

Mix everything with a cup of wine (, then transfer once again to pan/fryer), and when the wine has evaporated, add 1L of water. When it thickens into a sauce, it's done.